Back in 2016, we randomly bought some of these oversized, moon round camping chairs from Costco on a whim. We had been using what had previously been an innovation on camping chairs from the ones everyone else used to have back when we were kids.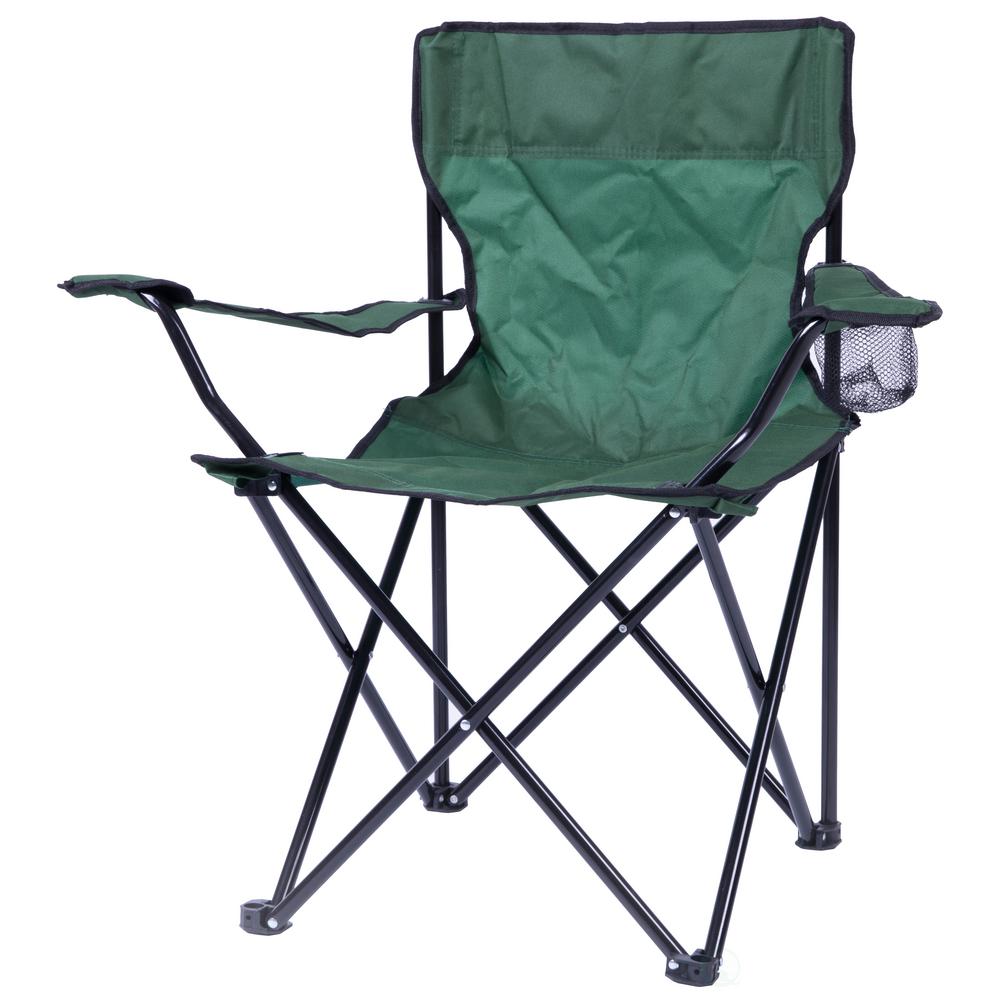 These ones were always good because they fold up small and are easy to store in your trailer. That being said, they were never particularly comfortable as much as they were a convenience.
Now that we have a much bigger TT (Rockwood 2706ws), size is no longer the biggest consideration for picking out a camp chair and as we get older, comfort is getting a lot more weight in the decision!
That's why we were sooooo pumped to find these chairs at Costco. We weren't sure how good they would be, so initially, we just picked up two for $59.99 each. After we used them over the next few months, we realized how awesome they were, but when we went back to Costco, all of the chairs were gone and we have never seen them stocked again ever since.
We kept our eyes out for them, but eventually, I saw an ad from CampingWorld.com and purchased 2 more similar chairs, but they weren't exactly the same. Same essential design, but less comfortable, they weren't as padded as the Costco ones, and they don't have a cup holder. Don't get me wrong, the Camping World ones are still way better than the traditional camping chairs (above), they just aren't quite as good as the Costco ones.
I was able to find some on Amazon recently that look very similar to the original ones we got from Costco. Unfortunately, it looks like they have jacked up the price on these ones, which now go for $89.99. So, this is definitely one you want to put on your list for Santa if you're planning on being REALLY good this year. Or, just bite the bullet and treat yourself!
The other con to these chairs (besides the heavy price tag) is that they do take a lot of room to store. So, you're either going to need a Rockwood-sized front storage compartment like we have, or, to have extra space in your tow vehicle because they are definitely bulky. Outside of that, these chairs are the bomb! Soooo comfy, they can fit an adult and a kid, an adult and a dog, or just an adult spread out sideways for a nap. Highly recommend if you're getting sick of your run of the mill camp chair.
Definitely not critical, just wanted to share in case anybody is in the market because this is one of those purchases that we've never looked back on. But as long as you're out there making those memories with the ones that matter most, it doesn't really matter what kind of camp chair you have because that's #WhyWeWork.
See you on the next adventure!
Support Us on Amazon: https://amzn.to/30tMCHX
Our Essential RV Gear: https://whyweworkchannel.com/amazon/
Rep the Merch: https://whyweworkchannel.com/shop/
Check out our website: https://whyweworkchannel.com/
Follow us on Facebook: https://www.facebook.com/whyweworkchannel
Follow us on Instagram: https://www.instagram.com/whyweworkchannel
Check out the rest of our videos: https://www.youtube.com/c/WhyWeWork
Follow us on Twitter: https://twitter.com/WhyWeWorkChnl
As an Amazon Associate we earn from qualifying purchases, which means we receive a small commission from sales of certain items, but the price is the same for you!